Heading out of covid 'smear slump'
New figures released to mark Cervical Screening Awareness Week earlier this month showed that the number of smear tests carried out in Greater Manchester during the coronavirus pandemic has fallen by more than 80% since lockdown began on 23 March.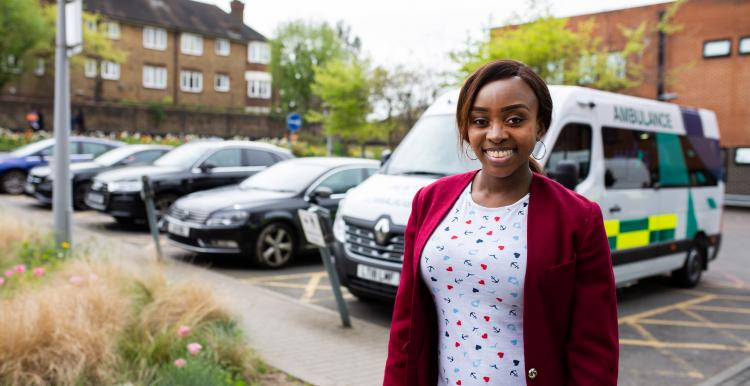 As uptake begins to slowly recover, health professionals are speaking out to highlight the importance of cervical screening and provide reassurance that it is still safe to have a smear test.
During the week beginning 9 March, a total of 3,865 smear tests were undertaken across Greater Manchester. By mid-April, this had fallen to just 263 per week – less than 7% of what would normally be expected. However, the situation is now improving with 746 tests carried out during the week beginning 1 June. Most cervical screening tests are carried out by GP practices. At the height of coronavirus, many took the decision to reschedule cervical screening appointments to a later date, to respond to the pandemic and protect patients and staff from the virus. This is now changing as many practices begin to offer smear test appointments as usual.
Dr Sarah Purlackee, Clinical Lead for Women and Children, NHS Heywood, Middleton and Rochdale Clinical Commissioning Group said: "Cervical smears remain the most important test in protecting women from cervical cancer. At the height of the Coronavirus pandemic many cervical smears were being deferred to a later date, however many GP surgeries are now booking appointments. Although Coronavirus has been a worrying time for many it is important that women now feel reassured that it is safe to attend their cervical smear. GP surgeries are committed to help prevent the spread of Coronavirus and are taking extra measures such as wearing PPE, asking patients to wear a facemask to appointments and limiting the number of patients attending the surgery at a single time to ensure that those attending for routine appointments such as smears are protected.
"If you are due your cervical smear try to avoid putting it off as it is one of the most important ways to protect yourself from cervical cancer. If you are unsure whether you are due a smear you can contact your surgery who will be able to check."
Those attending their GP practice for cervical screening will notice some changes to help to reduce the risk of infection. This will include social distancing measures and healthcare staff will be wearing protective clothing including face masks. Practices may conduct a risk assessment over the phone, so any questions can be asked in advance to reduce contact time during the appointment.
Cervical screening is an important test that detects abnormal cells that could develop into cervical cancer if they are left untreated. The NHS offers cervical screening to all women aged 25 to 49 every 3 years and to all women aged 50 to 64 every 5 years. This is because most cervical cancers develop in women aged 25 to 64. Those who have had the human papillomavirus (HPV) vaccine still need to have a smear test as it does not protect against all types of this virus, which can cause cancer. Attending cervical screening is important for anyone with a cervix – even if they do not identify as a woman.
Cancer can develop between regular screening tests. Anyone who experiences any of the symptoms below should contact their GP practice without delay.
•  Bleeding between periods, after sex, or after the menopause
•  Vaginal discharge
•  Pain or discomfort during sex
National statistics on cervical cancer:
Over 3,100 women are diagnosed each year with cervical cancer
Over 850 women lose their lives to cervical cancer each year
220,000 women are told each year that they have a cervical abnormality
Cervical cancer is the most common cancer in women under 35