Rochdale Infirmary remodelled to enable life saving cancer surgery to continue during COVID - 19
Cancer patients across Greater Manchester are continuing to access vital surgery despite the challenges being faced by NHS teams across the region during Covid19 crisis.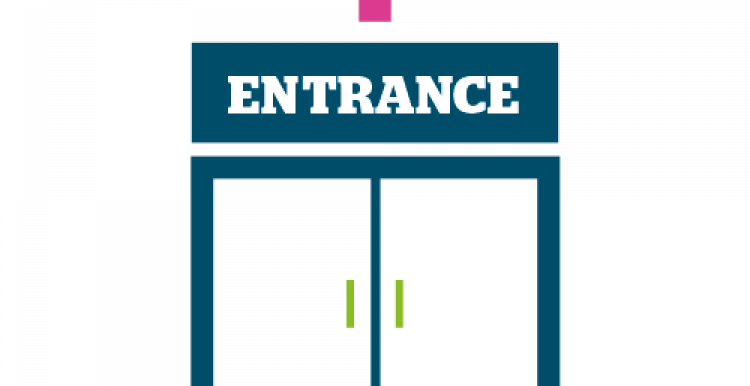 Rochdale Infirmary, part of the Northern Care Alliance NHS Group, has been remodelled so that patients across the region requiring urgent cancer-related surgical procedures are able to receive that treatment, saving lives and supporting the Greater Manchester Cancer Strategy.
Work currently being carried out at Rochdale, which previously focused on non-urgent planned day surgery cases, includes breast, urology, gynaecology, ear, nose and throat and some general surgery procedures.
The first emergency procedures have already been carried out on site, with successful outcomes for a number of patients who have been treated, discharged and are now recovering successfully at home. The move has also enabled the Trust to work with its local private provider Highfield Hospital, by enabling some of its highly skilled staff to be transferred across to Rochdale to work with surgeons undertaking these cancer procedures.
Rochdale Infirmary's Urgent Care Centre for minor injuries and ailments and its short stay Clinical Assessment Unit has treated a number of Covid positive patients to date, however the remodelling has created a physical separation on the site between these areas and the surgical areas, increasing safety for patients.   
As the Covid19 crisis began to accelerate it became clear to us that there was a need for us to respond and adapt quickly in order to create capacity for patients requiring urgent cancer surgery in Greater Manchester. By remodelling parts of the hospital we are now able to treat cases which would have been dealt with at some of our other Northern Care Alliance NHS Group sites including The Royal Oldham Hospital. We are also looking to develop a higher care unit, to help support some of the larger surgery cases. We are committed to working with our colleagues across Greater Manchester to ensure that patients who need this life saving surgery are able to access the treatment they need, in the timescales required, and obtain the best possible longer term outcomes
During this public health crisis we want to reassure cancer patients across Greater Manchester that we are here to provide them with the urgent care they need and to try to secure the best possible outcomes in the longer term. Following some changes at the hospital site, we are now working with our commissioners and healthcare partners, specialists and consultants from across the region, to identify and treat urgent surgery cases here at Rochdale, and patients should be assured that their treatment will be safe and of the highest standard."
Patients who were expecting to receive treatment at a different hospital site within Greater Manchester who are now being moved to Rochdale Infirmary will be contacted directly by their consultant team, with the revised plans being thoroughly explained and the details of how, when and where their care will be delivered communicated clearly.
The Christie NHS Foundation Trust has issued guidance for patients receiving cancer treatment across Greater Manchester, which is available here.