Healthwatch Rochdale are recruiting for Advisory Group members.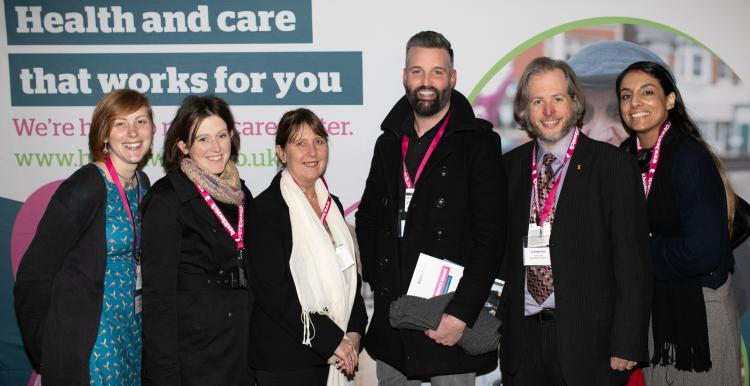 This is a new opportunity within the organisation to help ensure the lived experience of people receiving care and treatment is used to help shape local health and social care services in Rochdale. The Advisory Group will also be an education portal for insight into the ongoing changes within the health and social care arena of the Rochdale borough. The main focus will be to facilitate the contribution to quality improvements of local services by ensuring the patients' voice and lived experiences are shared with providers, commissioners, and residents of the Rochdale borough.
Healthwatch Rochdale are interested in receiving applications from people who can represent one of the following special interest groups.
 Health services, including GP Practices and Hospital services
Mental health
Children and young people
Older people
BAME Communities
People with a physical or learning disability
Primary care health services (GP's, Community Pharmacy, dental and optometry)
Secondary care health services (hospital)
Adult social care
Children's social care
 Carers
The main responsibilities as a member of the Healthwatch Rochdale Advisory Group are to: 
Review patient feedback and suggest actions for the emerging key issues 
Review Healthwatch Rochdale's workplan and delivery
Support Healthwatch Rochdale in identifying local issues, priorities and concerns
Attend public meetings and events
Review all escalation letters and replies from commissioners and providers to discuss any next steps
Support the team in promoting Healthwatch Rochdale to local residents, the voluntary and community sector and other stakeholder groups
Identify opportunities for joint working amongst networks
Develop links and meaningful working relationships with local patient representation groups, PALS, commissioners, governors and LCO
Represent the views of local people to improve and influence local services
Report to the Healthwatch Rochdale board on a quarterly basis.
Advise on HWR's priority areas
Advise on the Enter and View programme to monitor quality of local services.   
Patients and users of health and social care services want safe, compassionate and joined up care. Our independent group aims to ensure patients make a difference to the quality of care provided. There have been many changes in recent years and they can make services more difficult to use and confusing. We are here to listen to your experiences which are so important in maintaining and improving these services. We look forward to hearing from you
For further information contact Healthwatch Rochdale on 01706 249 575 and ask to speak with Naomi Kenyon, Volunteer & Involvement Officer.
I'm interested - what next?
If you are interested in applying to volunteer with us then please complete the application form below and email it to info@healthwatchrochdale.org.uk