Healthwatch Rochdale publishes report on patient's experience using local maternity services
Healthwatch Rochdale has today published a report with seven recommendations for improvement based on patient's experience using Northern Care Alliance NHS Group (formerly Pennine Acute Hospitals Trust) maternity services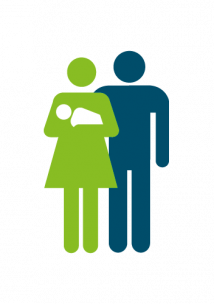 Healthwatch Rochdale spoke to 242 females who predominately gave birth in either Royal Oldham Hospital or North Manchester Hospital within the last two years. Patients explored issues such as patient choice, care, staffing and cleanliness and had praise for midwives and staff who they felt were doing a good job but spoke of concerns over a lack of beds and staff availability.
To help with equalities monitoring a comparison between BAME respondents and overall respondents was made and there did not appear to be a significant difference, however, a slight variation was found with BAME patients from Royal Oldham Hospital less likely to say they received a choice of where to give birth.
Recommendations to help improve patients experience were made regarding patient choice, equality and diversity, information and guidance, waiting times, staffing levels and cleanliness.
Northern Care Alliance welcomed the opportunity to hear what patients have said and have developed an action plan in response to the report findings to ensure patients have a consistently good experience of care. The action plan includes a full review to be undertaken regarding what information is given to patients, when and by who, a review of processes relating to discharge, induction of labour and caesarean section pathways as well as a review of how feedback is gathered from patients to enable concerns to be raised more easily