Health Watchdog launches its annual report
Healthwatch Rochdale has today published their Annual Report 2017/18 containing highlights from the previous twelve months and details of the year ahead.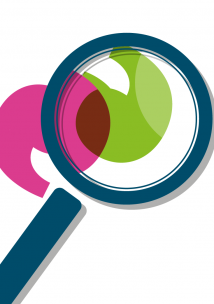 Since the launch of Healthwatch five years ago, Healthwatch Rochdale, commissioned by Rochdale Borough Council has delivered a high-quality service. The annual report reflects the work the organisation has carried out and the difference it has made to local services and residents.
Highlights from the year include:
Healthwatch Rochdale in partnership with sure start centres speaking to 242 mums to help improve local maternity services
Carrying out a programme of announced Enter and View Visits at GP surgeries
Collecting local intelligence, and using Healthwatch Rochdale's statutory power to carry out unannounced Enter and View Visits
Providing information and advice to over 100 service users
Publishing reports around Care providers, GP services and Maternity services to influence change
Recognition from Healthwatch England commending the organisations work around development of volunteers
Hundreds of comments have been received from members of the public and delivered to the appropriate bodies for action: Healthwatch England, the Care Quality Commission and local services. These have made a genuine difference to the quality of life of people living in the Rochdale borough.