Healthwatch Rochdale publishes findings and recommendations after Enter and View visit at Cleggsworth Care Home
Healthwatch Rochdale, has published a report detailing findings and recommendations following an Enter and View visit at Cleggsworth Care Home, 7-15 Little Clegg Road, Littleborough, OL15 0EA.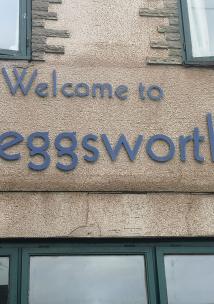 During the visit Enter and View representatives spoke with residents, family members, staff members and the manager to gather their views, opinions and experiences of the home. Some residents and staff members spoken with during the visit said they didn't always feel like staff had time to stop and chat with residents and residents commented on how busy staff always seemed to be. The home has an employed activities co-ordinator who carries out group activities and the home has recently changed the main wall in the upstairs and downstairs dining rooms into a greengrocer and a post office mural. However, representatives saw no evidence of how resident's or friends and family members feedback or comments were used to make a positive difference in the home.
Following the visit recommendations for improvement were made which included:
Review the methods of communication between staff and management to encourage open and transparent communication
Considering having more than the mandatory requirement of staff on duty to allow staff more time to spend with residents
To review the employee training program to ensure it delivers fundamental knowledge on dementia friendly needs and requirements
To encourage staff to sign up to the free dementia training course displayed in the home
To Sign up to the "Cleaning Champion Programme" provided by Pennine Acute Trust that is being offered to all care homes in the borough.
It is important in all homes that regular renovation work is carried out and it was very positive to see that Cleggsworth Care Home were in the process of making a number of changes throughout the home which included plans to paint doors in bright and contrasting colours to make the home more dementia friendly for those that live there. Whilst this is a positive step, as part of the homes planned improvements we would also like to see more evidence of how resident's and family members are able to help shape the services in the home. We would welcome the opportunity to revisit Cleggsworth in the future once these changes have been implemented
If you require a copy of this report in an alternative format please telephone 01706 249575