Healthwatch Rochdale has a new future work plan created in response to the Covid 19 Pandemic.
Healthwatch Rochdale has developed a new work plan in response to Covid 19 to ensure that patient experience continues to shape local health and care services following changes brought by the pandemic.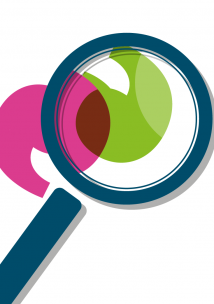 The programme has been developed to run from September 2020 – March 2021 and includes the following priorities:
Mental Health and Covid 19 – Healthwatch Rochdale will hold monthly online forums to collect feedback and ensure patient experience is used as part of the design and delivery of local Mental Health services.
Inequalities and Covid 19 – Healthwatch Rochdale will work to highlight inequality issues to providers and commissioners and work with partners to provide inclusive communication.
Communication and Engagement – Healthwatch Rochdale will share health and social care information from partners via the #TogetherRochdale Communications Group and the #TogetherRochdale e bulletin
Youth Healthwatch – Healthwatch Rochdale will set up an Independent Youth Healthwatch to collect the views and opinions of young people in Rochdale and make sure they have a voice in shaping local services
Patient feedback - Healthwatch Rochdale will share intelligence with commissioners, set up independent forums to enable the patient voice to feed into the health and social care system and develop the Healthwatch Rochdale Advisory Board.
In addition to the new workplan Healthwatch Rochdale has a new organisational structure which includes a new Engagement Coordinator and a new Volunteer and Involvement Officer. We are looking forward to starting the workplan as a new team and continuing being the independent voice of local people in challenging and influencing health and social care provision in the Rochdale borough