Rochdale Infirmary Surgical Site Remodelling Goes from Strength to Strength
Over the course of the past two months, developments have happened at pace at Rochdale Infirmary to ensure patients across the region requiring urgent cancer-related procedures are still able to safely receive that treatment during the pandemic.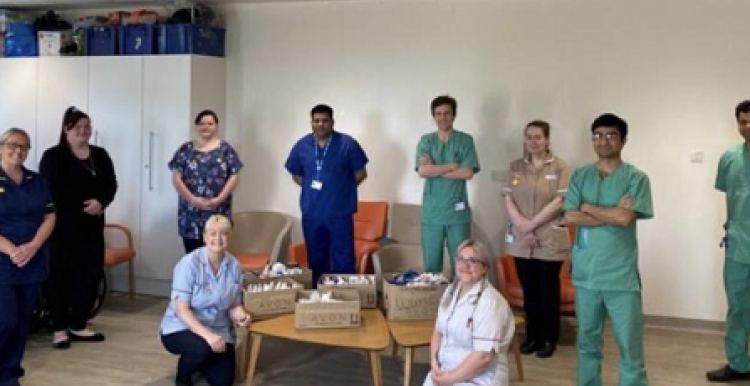 The Infirmary has always carried out day case surgery, including some cancer-related procedures, but the latest surgical site remodelling has been undertaken to primarily support the Greater Manchester Cancer Strategy, helping to alleviate pressure on other acute sites across the region during COVID-19 whilst ensuring patients still receive the time critical treatment they need.
Surgical teams from Salford Royal and The Christie are now undertaking all day lists for gynaecology, urology, plastics and general surgery specialties. The breast surgery teams from Royal Oldham Hospital and North Manchester General are now operating at least three full days per week at the site and they have been full of praise for the theatre staff and those providing post-procedure care for patients – all of whom have also received great feedback from patients, with a recent letter stating:
Nothing was too much trouble for staff at Rochdale Infirmary… to make me feel comfortable and relaxed, and the nurses in particular were so helpful and informative…I would like to thank all of the NHS workers I have met recently, for their friendly yet professional approach during such uncertain times
Ear, Nose and Throat (ENT) teams from Fairfield General Hospital and North Manchester General Hospital are now also performing urgent operations - including those that are non-cancer related – at Rochdale Infirmary one day per week and bowel cancer screening endoscopy procedures recommenced in late May. 
In addition to the Day Surgery Unit which provides post-operative care for patients up until 8pm, Wolstenholme Intermediate Care Unit has been reconfigured as a surgical in-patient ward to provide on-going care for patients needing to stay in hospital for nursing care and monitoring overnight or for a number of days post-surgery.
Now assigned as the post-operative inpatient care unit, staff working on Wolstenholme have been redeployed from various areas across Bury and Rochdale Care Organisation and are being supported by nurses and healthcare assistants deployed from Highfield Hospital.
During this period of rapid change at Rochdale Infirmary, training with specialist nursing teams from across the Northern Care Alliance (NCA) has been put in place for staff working in theatres and post-surgery units, including training from Stoma and specialist Urology nurses.
Jennie Curran, the Lead Nurse at Rochdale Infirmary who has been assisting in the reconfiguration of Wolstenholme and managing the training of staff said: "The team has blended really well and is enjoying updating and learning new skills, both from the training provided and each other. Staff have undertaken individualised care planning training for cancer patients, weekly colorectal and stoma care, urology training and training from the pain management team. 
"The new team is going from strength to strength, they have devised training boards together and, alongside providing outstanding care for their patients, they have collectively organised donations for pet food and food bank supplies to give something back to our community during the pandemic.  Always planning ahead, they have even planted vegetable seeds for when the Unit reopens for intermediate care post COVID-19, so that patients can then help tend to them."
Developments are now at the advanced stages to be able to expand the remit of the post-operative care unit to allow more complex procedures and those patients with more complex needs to receive surgery at Rochdale Infirmary.