Healthwatch Rochdale publish their 2020-2023 business strategy outlining plans for achieving their vision, mission and values.
Healthwatch Rochdale has published their new business strategy detailing their aims, goals and objectives for 2020 - 2023 in line with their newly defined vision of 'a better health and social care experience for everyone one in Rochdale'.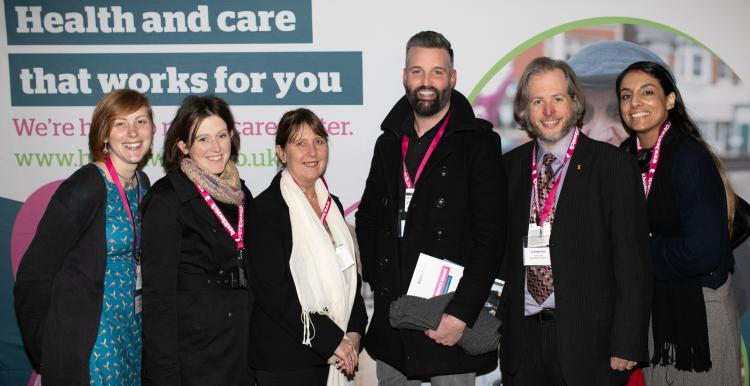 Alongside Healthwatch Rochdale's vision the strategy includes details of Healthwatch Rochdale's mission, values and strategic objectives for the coming three years.
The business strategy includes details of the steps Healthwatch Rochdale will be taking to achieve their aims in line with their key priorities.
Strategic objectives include:
Removing barriers so that choices can be made by all residents about their own and their family's health and social care needs
Work with others to achieve the best outcomes for the provision of health and social care
Deliver innovative ways of working, new opportunities, positive outcomes and value for money.
The role of Healthwatch Rochdale is to collect and listen to local people's experiences and views of health and care services and use this feedback to help improve services. Healthwatch Rochdale have been operationally independent for over four years and are governed by a board of non-executive directors. The strategy will help provide a clear direction to enable Healthwatch Rochdale to measure their performance and effectiveness of core functions and identify areas of improvement and future growth opportunities.
Healthwatch Rochdale has made considerable progress and development since its formation in 2013. The Healthwatch board of directors are responsible for ensuring the continued long-term success of the organisation and our strategy for 2020 – 2023 outlines the direction and actions the organisation will be taking to ensure its continued growth and success. Currently we are in unprecedented times and experiencing one of the worst public health crises ever but Healthwatch is continuing to deliver a service for residents and allowing their voice to be heard
The aim of Healthwatch Rochdale has always been to help shape local health and care services according to patient requirements and our new strategy outlines how we will achieve this over the next three years. Due to the current circumstances with the COVID – 19 pandemic our strategy is even more important at this time in aiding us to support Rochdale residents and provide them with the information and advice that they require during this period