Highfield Manor Care Home in Heywood act on Healthwatch recommendations
Highfield Manor Care Home in Heywood have made some positive changes to their home following recommendations made by Healthwatch Rochdale after an Enter and View visit.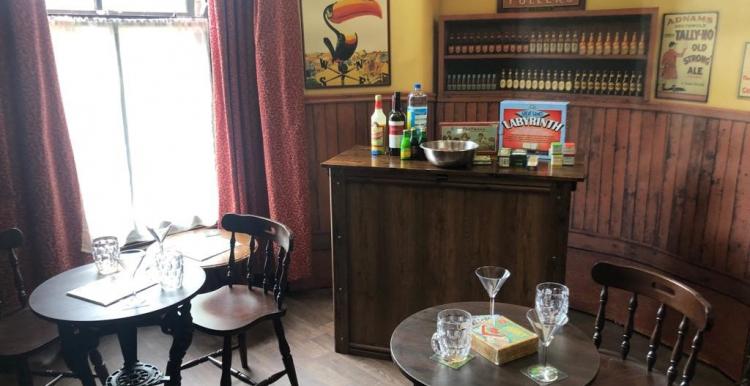 Healthwatch Rochdale visited Highfield Manor in November 2018 and made some dementia friendly recommendations for improvement which included:
Displaying the name of the occupying resident on the bedroom door
Having different coloured bedroom doors to make the home more dementia friendly
Providing a range of multi-sensory activities
During a follow up visit to the home it was observed by Healthwatch that bedroom doors had been painted in dementia friendly colours and displayed the occupying resident's name. On the outside of bedroom doors there was also a memory box containing pictures and items relevant to an individual's life history. Staff members were seen wearing new uniforms in a dementia friendly calming lilac colour and the manager told us that they will shortly be receiving twenty new armchairs in dementia friendly colours.
The home has also converted one of their rooms into a pub where activities are held including a pub quiz, card games and dominoes. Residents can also go into the pub to watch the sports or listen to old time music whilst enjoying their favourite tipple. The manger told us the pub is open from approx. 1pm – 5pm each day and is very popular with the residents.
Since our visit the home has also held a summer fayre to raise money that will go towards taking residents on day trips. The fayre included donations from staff members and local businesses with activities including hook a duck as well as a bouncy castle and chocolate fountain. Pictures of residents taking part in the day and playing hook a duck were observed displayed on a notice board in the home.
We can see that the manager at Highfield Manor has worked very hard since our visit to make changes to improve the experience of residents in the home. The dementia friendly colours make the home look a lot brighter and more stimulating and it is great to see the activities the home now has in place. We know that money can sometimes be an issue in care homes and so it was great to see the manager and staff finding ways to raise funds so that residents can enjoy a day trip out. Highfield Manor is a good example of how Enter and View visits can bring about real change for residents when providers are open to making those changes